Mobilize offers innovative approach to staffing
Domestic workers offer good alternative to J-1s and H-2Bs.
Mobilize Jobs founder Benjamin Guth was interviewed by Lily Cowper at MV Times.
Here are excerpts from the news article published on December 19, 2017.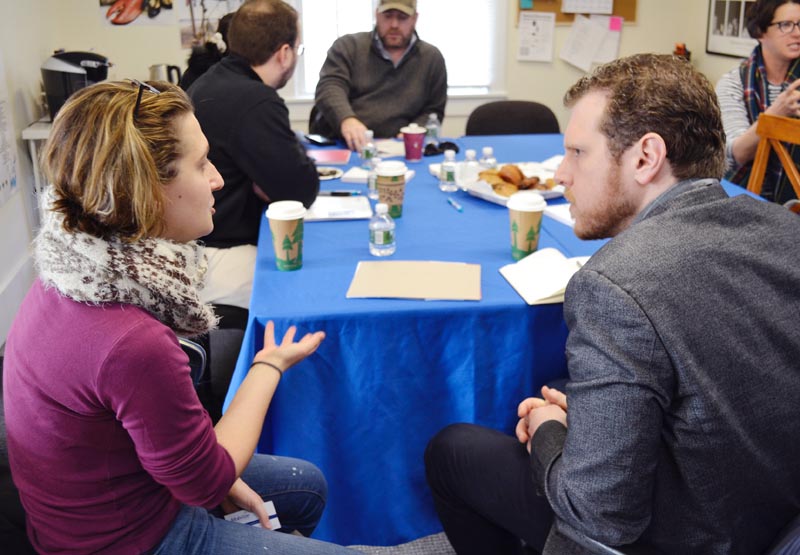 Benjamin Guth, founder of Mobilize, met with owners and representatives of several of the larger Island businesses last week at the Martha's Vineyard Chamber of Commerce to discuss an alternative approach to seasonal staffing that doesn't rely so much on J-1 and H-2B employees.
Mobilize is a Canadian-based recruitment agency piloting a U.S. recruitment campaign on Cape Cod this summer season, and is looking for several businesses on Martha's Vineyard to get on board for a test run. Several businesses in Provincetown and on Cape Cod have already signed on to collaborate.
"This is a great alternative to J-1 and H-2B workers, because there are no visa regulations," Mr. Guth said. Along with the hefty paperwork involved, employers were also excited about getting American workers, as they feel they may be more culturally cohesive. "You can teach them competency at their job, but you can't teach them warmth," Nancy Gardella of the M.V. Chamber of Commerce, said on issues surrounding hiring J-1s. Others felt America's youth won't work as hard as a J-1 or H-2B employee. Mr. Guth's goal is to recruit motivated youth to work low-level service jobs in a new place. It is advertised as a travel experience. Similar travel-work programs, such as World Wide Opportunities on Organic Farms (WWOOF), where volunteers can sign up to work on an organic farm in another country, have been wildly successful among young Americans. As a domestic travel destination, Mr. Guth has chosen Cape Cod and the Islands as an exciting starting point. "That's why it's here; this place is enticing," J.B. Blau, owner of five restaurants on the Vineyard, said. "He's not starting in Newark."