Get motivated workers from across the country
Fill your labor shortages, every season!
Mobilize is an innovative staffing program that places trained candidates in the tourism, hospitality and food services industries on a continuous rotational basis. Mobilizers alternate between different locations seasonally, so there is always a source of motivated candidates who are eager to work for you.
Guarantees Employees
Reduces Labor Shortages
Eliminates Visa Paperwork
Uses A Proven Recruitment Process
Tap into a pool of mobile, eager-to-work Americans to fill positions on a rotational basis.
Housekeeping
Front desk
Kitchen helpers
Servers
Bartenders
Cooks
Dish washers
and more
9th American season deploys May 2022.
Secure workers now for your seasonal rush.
Mobilize – 8 years and more than 2,900 workers placed so far, and growing every season!
It's easier than you think
(Definitely quicker than securing H-2B and J-1 Visa Workers)
Staffing your seasonal positions with foreign workers has become next to impossible, with increased restrictions, complicated paperwork and long processing times. But, it's tough to attract local talent to customer service industries like tourism and hospitality.
So, what's the solution? Mobilize delivers a dedicated workforce of pre-screened, enthusiastic workers who want to explore the country and get real-life, hands-on work experience. Mobilizers are energetic, totally motivated, and ready to work.
They gain skills, you get staff – plus you save on the expenses and hassles of recruitment, payroll and administration. It's a win-win solution.
Here's How It Works
Mobilize sources, engages, trains and places workers from across the country in businesses like yours. We rotate placements every season to keep staff motivated and to ensure that your business is fully staffed at all times.
Mobilizers are grouped in pods based on demographics, experience, interests and abilities. These pods are put through customized, position-specific onboarding before being deployed to live, work and explore together each season. We guarantee you a fresh, enthusiastic and motivated staff compliment for each placement.
Big Benefits
Mobilize guarantees your vacant positions will be filled by our motivated staff.
We'll help you grow your business without labour interruptions or staff shortages.
We eliminate HR headaches like training, payroll, benefits, and incentives. Mobilize handles it all.
We deliver a trained, hardworking, enthusiastic and continuous workforce when you need them most.
Employer Feedback
Here are just a few of the first hand accounts from employers who participated in our first American season this past summer.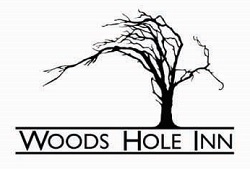 Beth Colt, owner
Woods Hole Inn, Treehouse Lodge, and Quicks Hole Tavern & Taqueria in Cape Cod
"The greatest limitation we face is the intense shortage of seasonal labor in our region, so we are committed to exploring this interesting business model. We are committed to recruiting American citizens to seasonal Cape Cod jobs, and are excited by our new partnership with Mobilize."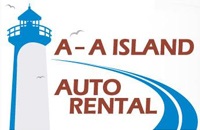 Chris Hohmann, owner
A-A Island Auto Rental in Martha's Vineyard
"In the past, we have relied on foreign workers on J1 Visas. This was effective for us for a long time, but recent changes in immigration policy have made it more difficult to do so. Finding American workers also posed some challenges, as we were competing with other island companies that were able to offer more financially to workers. We chose Mobilize to partner with because they are able to do a lot of the leg work for us and have access to a far larger pool of candidates. We were also attracted to the entire onboarding process (at Mobilize Jobs), as an additional challenge we often dealt with is not having enough time to properly train new employees before the season began. Having some of that work completed for us before the Mobilizers arrive is particularly enticing."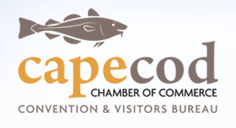 Wendy K. Northcross, CEO
Cape Cod Chamber of Commerce
"As soon as we heard about the Mobilize Jobs program, we knew this could be the answer for many of Cape Cod's employers. This creative approach to matching seasonal work opportunities with travel and learning experiences is a perfect solution for our region's peak summer business needs!"